Simple old magazines can be converted into a attractive Christmas Decor with your little effort. We always wonder what to do with old magazines, so here is a great DIY idea to convert them into something attractive. Just follow few simple step and make these golden attractive Christmas trees. They can be a great decor for your lonely corner in bedroom or living room. You can also place them outside your entrance door or in lawn.
Things required to make these Golden Christmas Trees-
– Old Magazine (without cover)
– Golden Spray (or any other color)
– some glitter stars (or use star shaped punch to make them)
– Some Straw strands to make tree top star.
Steps to make Handmade Recycled Christmas Tree-
– Follow the simple steps as shown in the image below
– Paste some stars on it (stickers or paper cut star by star-shaped punch)
– Top it with straw star with toothpick at the base.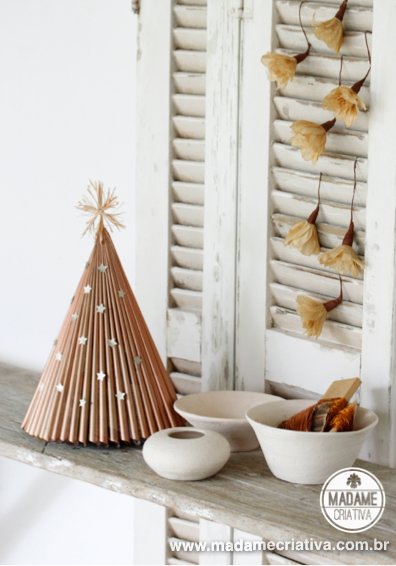 Still facing problem to make it, visit detailed video tutorial below to check step by step process-
Source: madamecriativa.com
Like our post? Please leave a comment below.. they inspire us..