Blooming Bath is the cute, cuddly and convenient way to bathe your baby. It is not like other baby bath tubs, as it is made up of soft plush material.

You will love this new way to bathe your baby as it fits easily to any sink converting it into a baby bath tub.
Blooming Bath is made from incredibly soft, plush materials which makes the baby feel safe, soft, and unbelievably happy. It is a great alternative to traditional baby bathtubs and can replace them. Your baby will never cry while bathing again.
Blooming bath is available at Amazon
in vibrant colors like blue, yellow, pink, ivory etc. It is recommended for babies of age 0-6 months. This can also be a great baby shower gift as well !!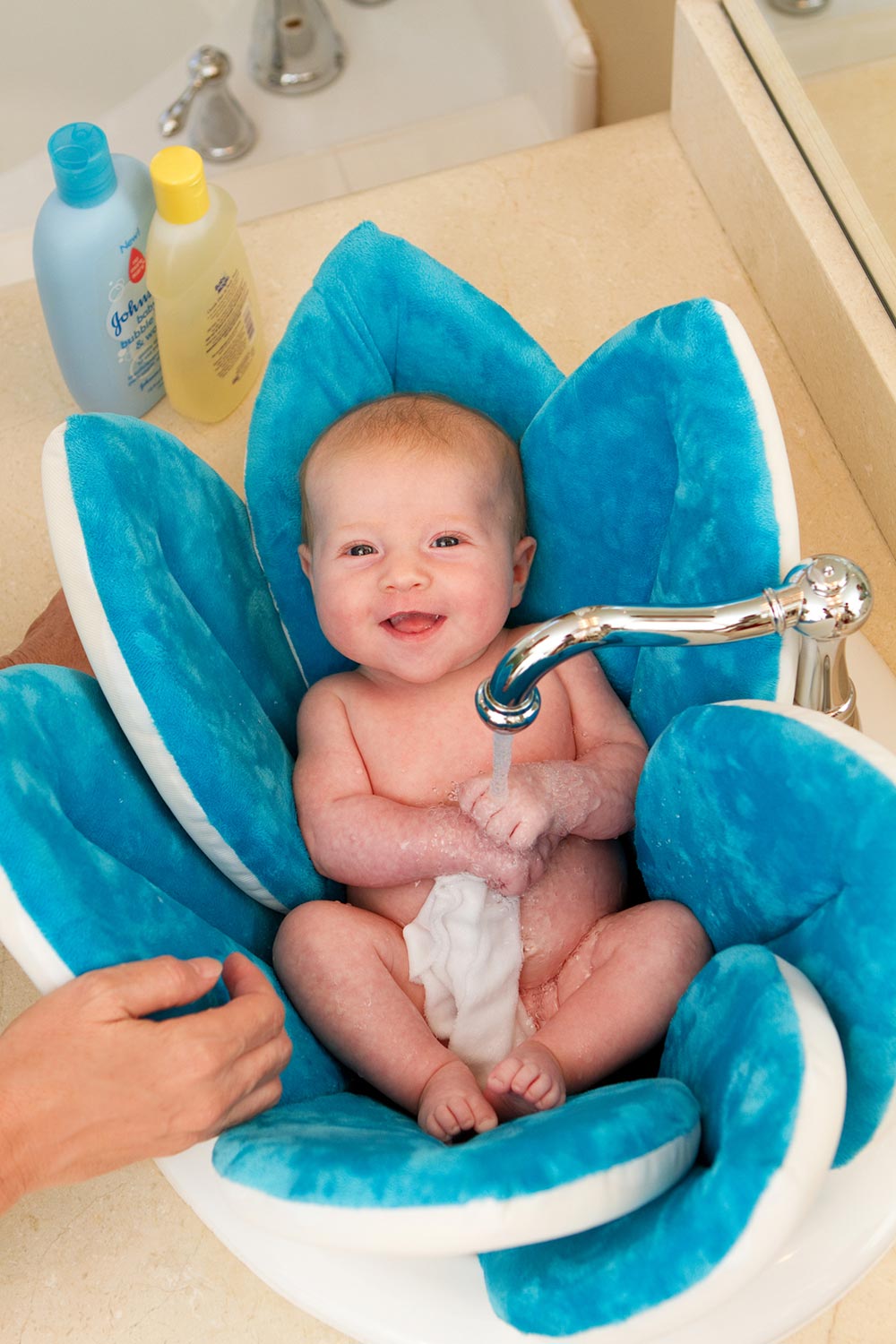 Check out the video below to know how to use Blooming Baby Bath.
Liked this Blooming Baby Bath? Visit here to buy it!
Like our post? Please leave a comment below.. they inspire us…