Towel Art is basically twisting and rolling a simple towel into something attractive and attention seeking. Also, it is so simple that even kids can do it right. Here, we bought a most adorable towel art for you. Yes, it's a 'Bunny Towel'. It can be made easily and surely make your guest "awww so cute". It can be places on dinning table or near washbasin and bathrooms anywhere. This DIY bunny also fit perfectly with your Easter festive decoration. All you need is to grab few things which are easily available at your home.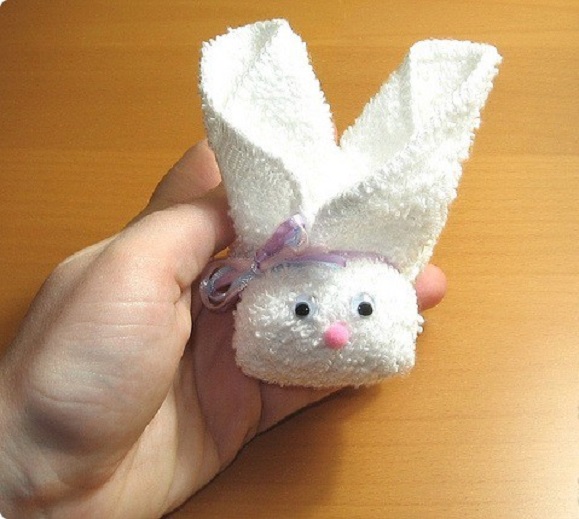 Things required to make Towel Bunny:
– White square shape towel (Pink towel or any other color is also fine)
– Ribbon (any color)
– Needle and thread
– Beads and pom-poms (for eyes and nose)
– pair of scissors and glue
How to make Towel Bunny?
– Fold towel in triangle shape as shown in below image.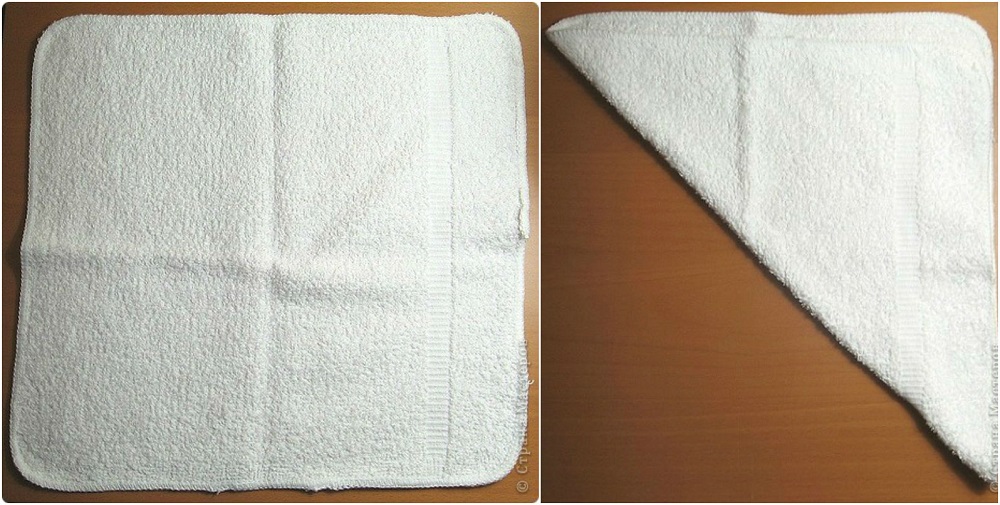 – Now roll the towel and make it U shape, then fold it as shown below.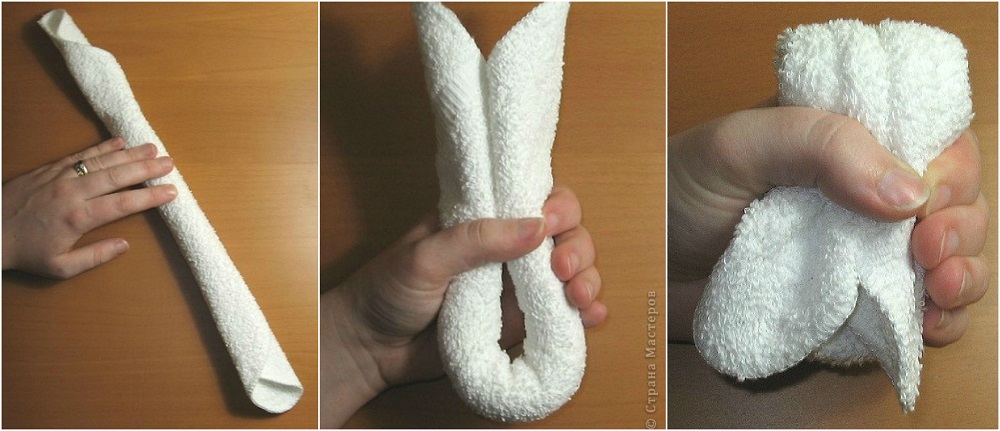 – Tie it in same position with a ribbon (as shown) and stitch a pom-pom to make a bunny tail.



– Make a bow of ribbon left and stick beads to make eyes and nose (as shown below).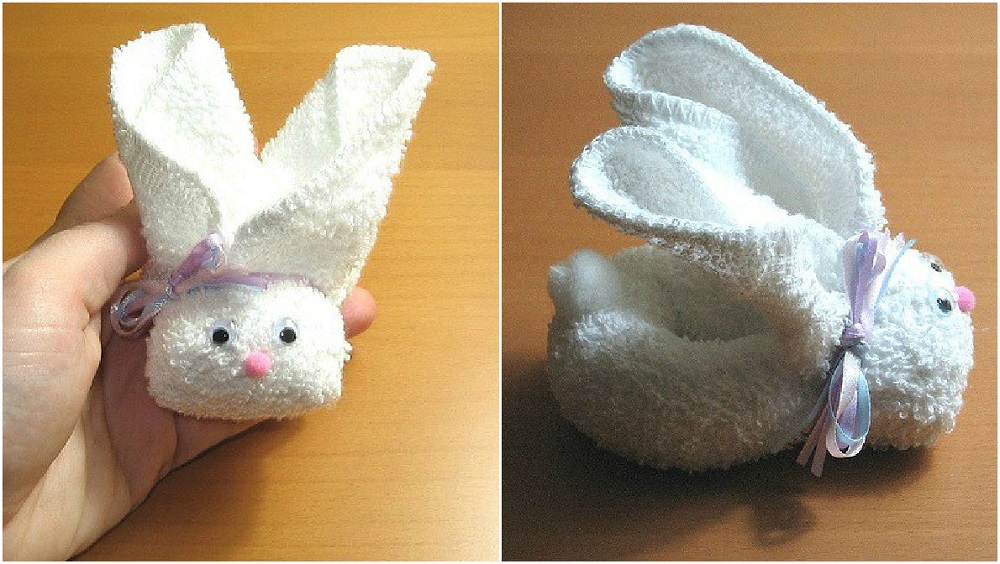 Source: Goodshomedesign
Like our post? Please leave a comment below.. they inspire us..