This Christmas, transform normal dinner napkins into a beautiful Christmas themed napkins.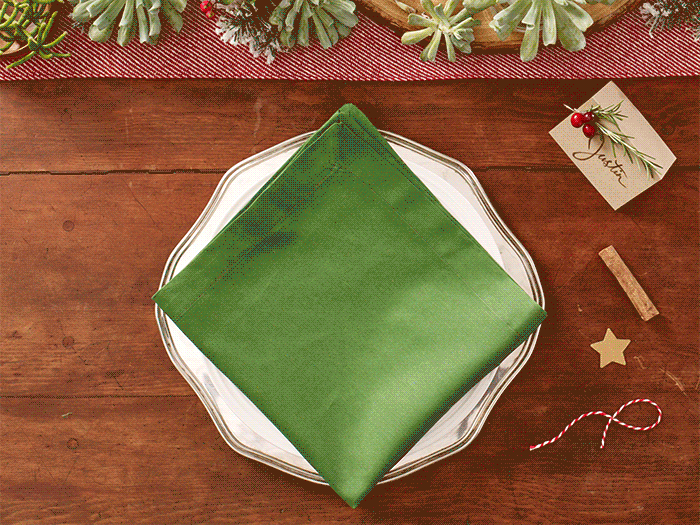 Just follow the simple steps as shown in above image to convert normal napkin into a Christmas tree themed napkin. Who needs napkin holders after this. This can add more creativity to your dinner table and make your Christmas dinner plates look more attractive. All you need to make this Christmas Tree themed napkins are
– plain green napkins or you can go for red napkins as well or some Christmas print napkins will also look great
– some golden paper stars (which can be easily made at home as well) or some ribbon flower or pom-pom is also great
– some little sticks (optional) to make the stem of the tree.
And ta-da! It's done! For more detailed tutorials you can visit below mentioned link.
source:publix
Like our post? Please leave a comment below.. they inspire us…