Want to try a classy recipe which is simple to make and great in looks. Cheese Rose bud dessert is yummy in taste and fun to make. Surely, you will love it. It can be a great breakfast add on as it is made of cheese and bread. Kids as well as your special someone will be amazed by the taste of it and it's rose bud appearance. Just follow a few simple steps to make it and then sprinkle it with white sugar or almonds according to your taste.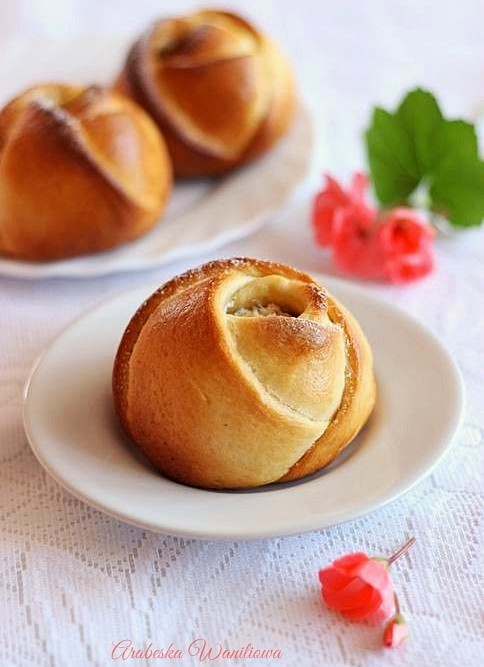 Ingredients required for Cheese Rose Dessert:
For the dough:
– 500 g flour
– 100 grams of sugar
– 3 egg yolks
– 1 teaspoon vanilla extract
– 180 ml ​​of warm milk
– 20 grams of fresh or 7 g dry yeast
– a pinch of salt
– 100g melted butter
– grated zest of 1 lemon
For Filling:
– 300 g ricotta cheese
– 100 g sugar
– 1 egg, beaten
– 75g ground almonds
– grated zest of 1 orange
– 1 teaspoon orange blossom water (optional)
For sprinkling:
– 1 tbsp flaked almonds
– powdered sugar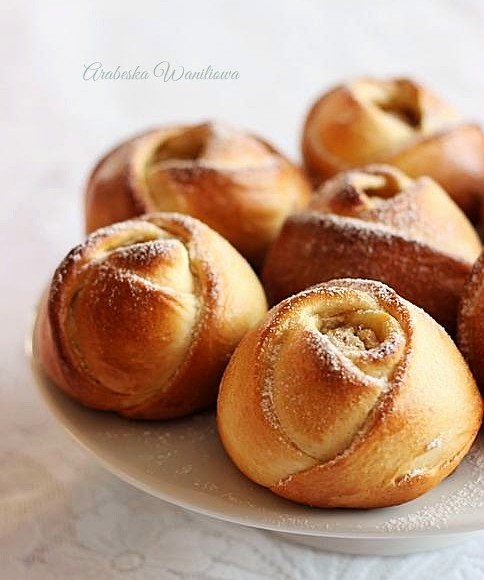 Steps to make Rose Dessert: Make the dough by mixing all the ingredients and divide it in equal parts. Keep it for sometime. Meanwhile, prepare the filling. After that, take one portion of dough and follow the steps as shown below.
Keep them for half hour, and then bake for about 20-25 minutes. After that, sprinkle powdered sugar or almond flakes over them and your yummy and delicious dessert is ready to serve.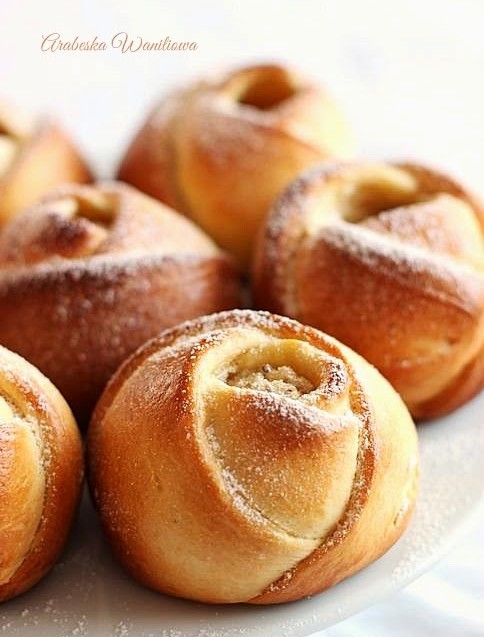 Detailed Tutorial: arabeskawaniliowa
Like our post? Please leave a comment below.. they inspire us…