These bite sized Christmas trees are fun to make and delicious to eat. They can add more decor to your Christmas table as well. You will be surprised to know that these miniature Christmas trees are made up of Strawberry and chocolate placed on an Oreo Cookie which makes them very simple to make. Do it with your kids to enjoy it's making the fullest.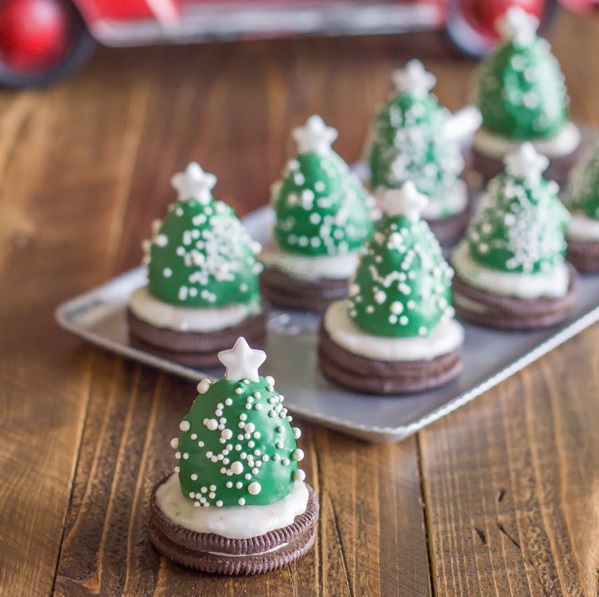 Things required to make mini Christmas Trees are-
– Dark green candy melts.
– Strawberries
– Oreo Cookies
– Candy Stars
– White Icing
– Sprinkles
Directions to make mini Christmas Trees-
-Simply remove the stems from strawberries and dip them in melted green chocolate. As shown in image below.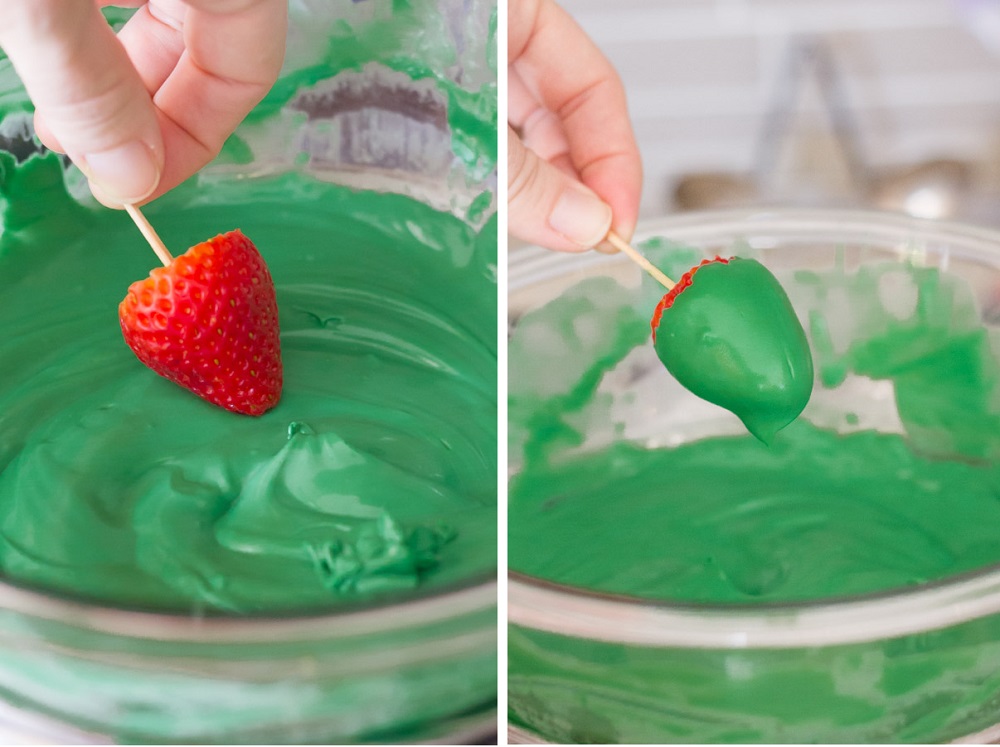 – Put some white icing on the Cookie and with the help of toothpick place the chocolate dip strawberry on it.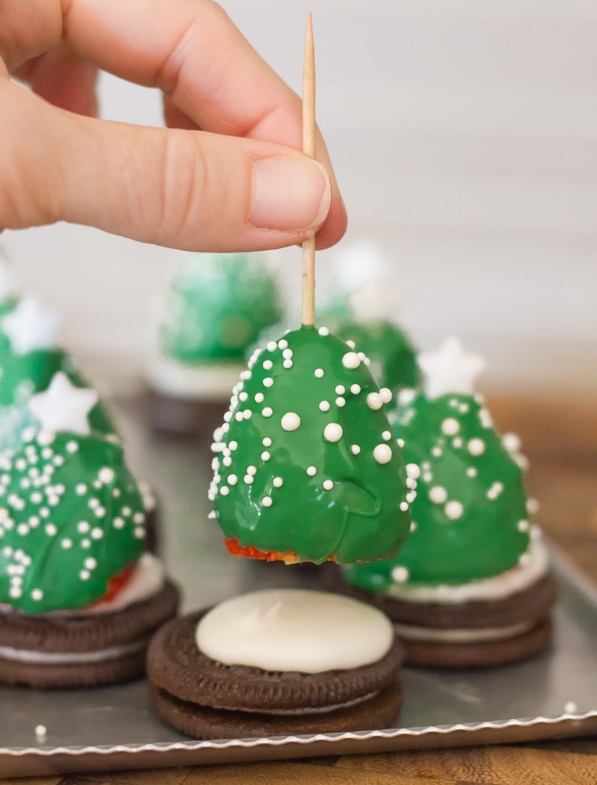 – Decorate it with Candy Star (on top of it) and Sprinklers.
(Tip: You can use single color of multiple color sprinklers and stars)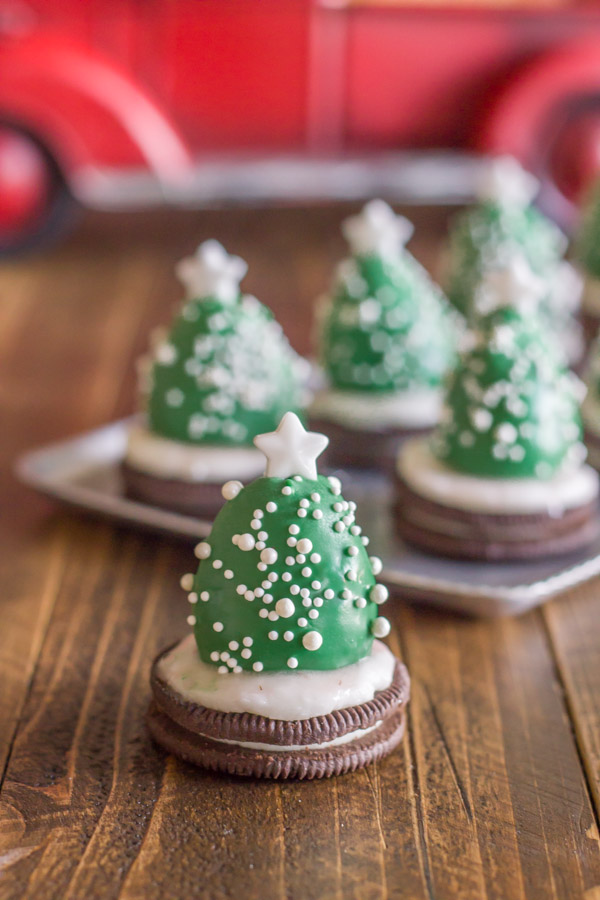 For Detailed Tutorial and Recipe: Visit Lovely Little Kitchen.
Like our post? Please leave a comment below.. they inspire us…