Nothing can be more special then a personalized gift. And if it is handmade then what to say! Here is an idea to make personalized photo jewelry which can be an adorable gift to your loved ones whether it's for mother's day, father's day, friendship day or Valentines day. You can pair them up with key chains, hangings, bracelets, earrings, wall decor etc. accordingly. All you need is to collect some small small things which are available at any craft store or can be easily purchased from Amazon. No doubt it can be the most adorable gift for your loved ones. Try it!
Things required to make Personalize Photo Jewelry-
–
1″ Clear Circle Glass Pieces
–
1″ Silver Plated Circle Bezel
–
Multi-Purpose Adhesive
–
Diamond Glaze Dimensional Adhesive
–
X-Acto Knife
– Photo of your loved ones
Steps to make Personalize Photo Jewelry-
– Apply Diamond Glaze Adhesive to back of glass circle and spread evenly. Press it gently on the photo, hold for sometime. Let it dry.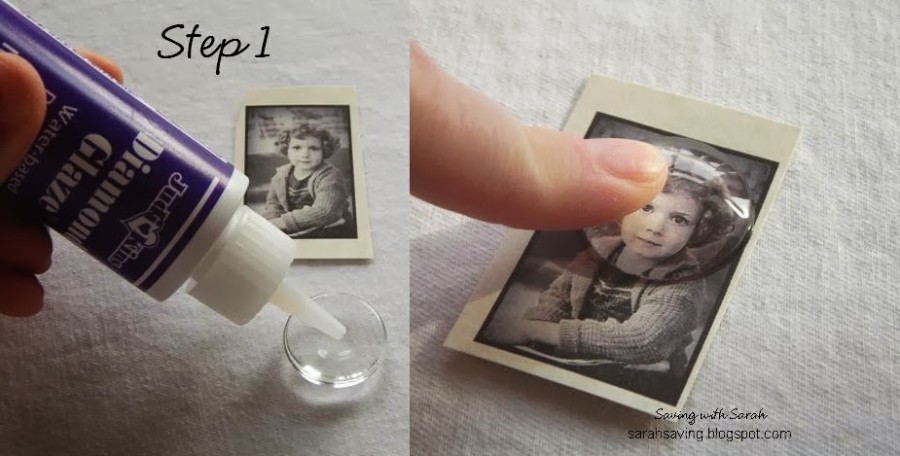 – Use X-Acto Knife to cut around the glass. Be careful while doing it and make sure it has dried completely.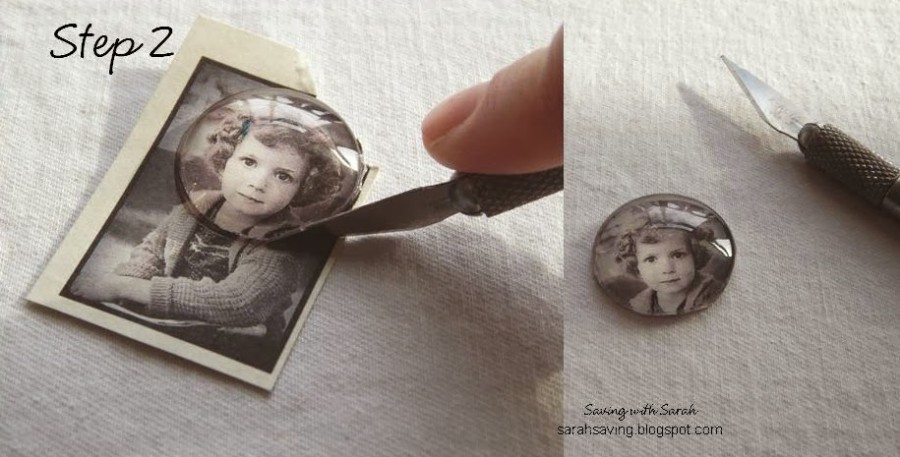 – Apply Multi-Purpose Adhesive inside the pendant and gently press glass piece with photo on it. Remove extra glue around it using X-Acto Knife.



– Place it on any chain, key chain, ribbon etc. And you are done with your personalized gift.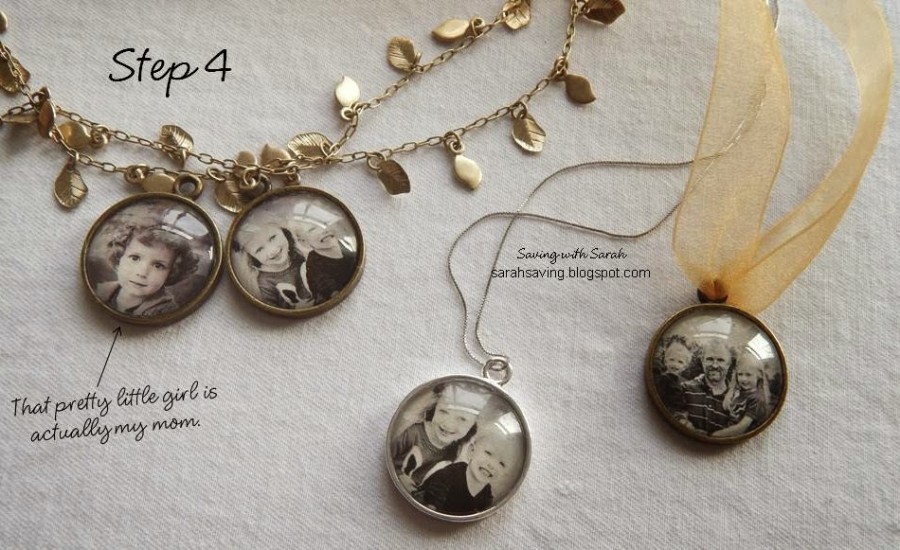 Source: sarahsaving
Like our post? Please leave a comment below.. they inspire us..