Want to decorate your home walls with something cute and beautiful made by you? here is a cute DIY idea for your wall decoration "Cardboard bird houses". You can make them very easily and quickly to decorate your kids room or you can decorate your room with them. You can place many bird houses on one wall of different color and pattern.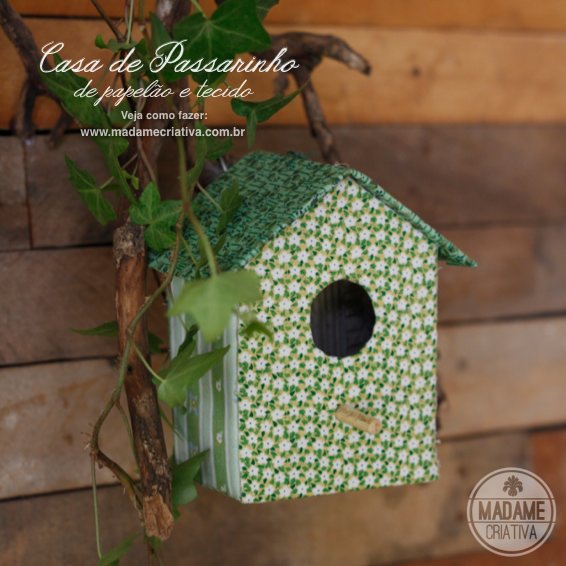 It can give a very colorful and unique pattern to your walls. You need to collect few things which are available at your home to make these colorful bird houses.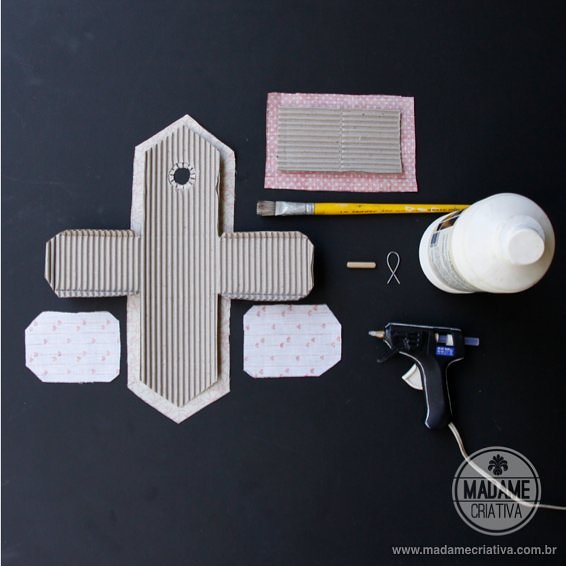 Things required to make Bird houses:
1) Cardboard
2) Different print fabrics
3) White glue
4) Brush
5) Wire (to make the hook)
6) Wooden peg.
How to make cardboard bird houses?
You have to follow some simple steps to make them-
– Cut cardboard in the shape as shown below.
– Apply white glue on it with the help of a brush.
– Stick fabric of your choice neatly on it.
– Make hole for the wooden peg as shown and paste the walls and roof.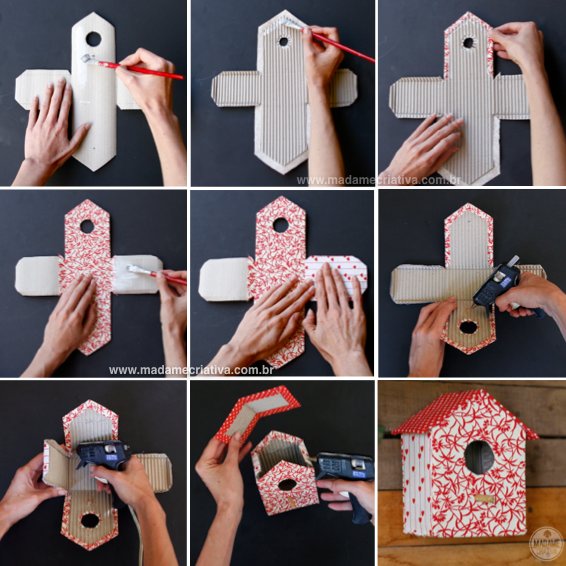 Your bird house is ready, hang it to the wall. Repeat the method with other fabrics and different sizes (as shown below).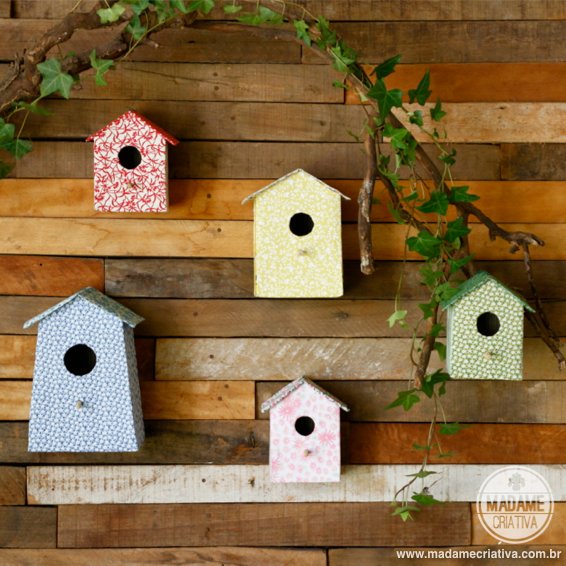 Source: madamecriativa
Like our post? Please leave a comment below.. they inspire us..