Handmade gifts are adorable and lovable to receive. Golden dot Champagne Glasses is a great idea to gift your friends and family on house warming, birthday, anniversary parties. Also, at your parties these handmade glasses can sparkle your simple cocktails and drinks. Most loving feature while making these glasses are that you can create endless combination of colors by using any ordinary nail polish.
To make these glasses, you need to collect some ordinary things which are easily available at your home.
Things required to create Golden Dots Champagne Glasses are-
– Set of champagne Glasses which you wish to decorate (You can use any shape).
– Metallic gold nail polish (Any other metallic shade of nail polish)
– Ear Buds (can be found at your local drug store)
– One Disposable tray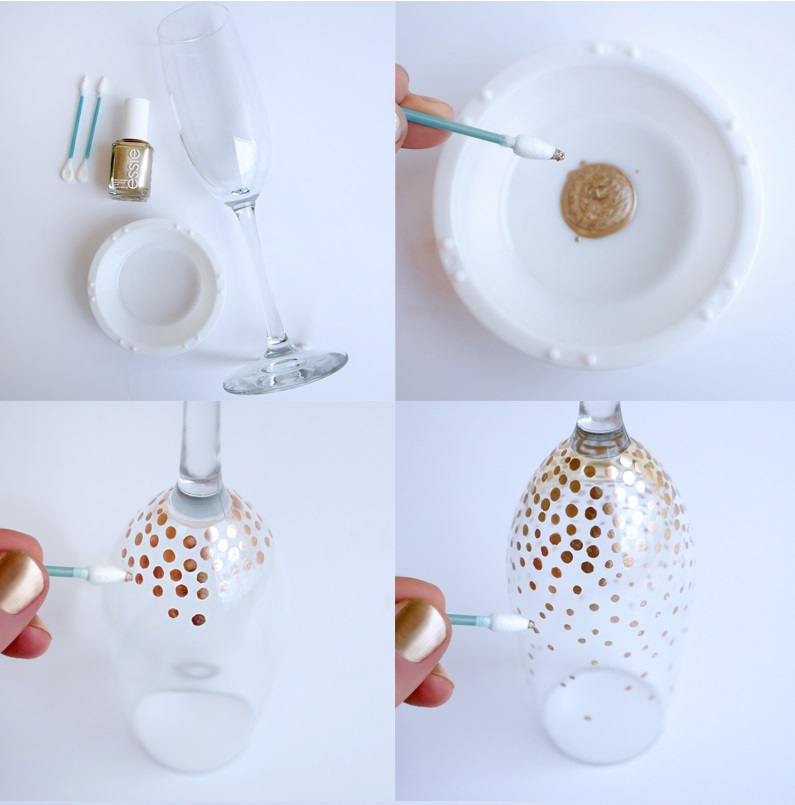 How to make Golden Dots Champagne Glasses?
You have to follow some simple steps to make them-
– Shake nail polish well, then pour it into the disposable tray.
– Dip the ear bud into the nail polish and start to add dots to the bottom of the champagne glass.
Remember: Spacing between the dots should increase as you reach the top of the glass.
– Let the polish dry. Avoid touching them meanwhile.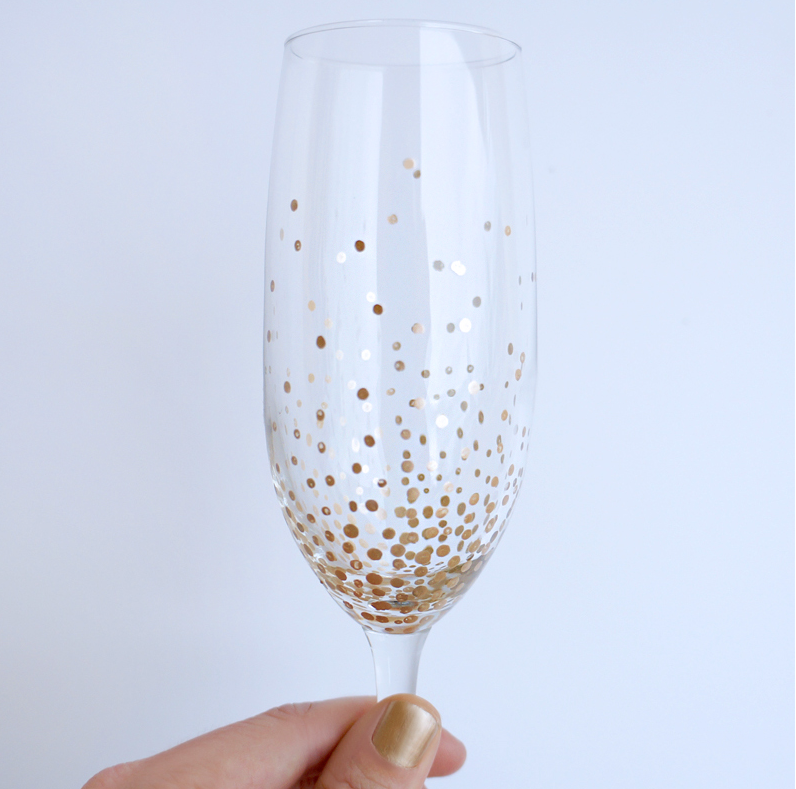 Hand wash them gently before pouring drink in them. Your sparkling glasses are ready to serve and to add glitters to your party.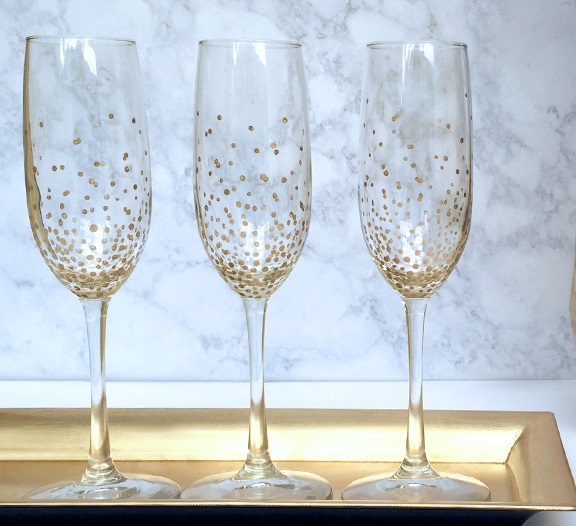 Source: lulus
Like our post? Please leave a comment below.. they inspire us..