Fed ups of kids broken crayons lying here and there at home. Here, is a an easy and useful DIY for you. Collect all the broken crayons or grab the old set of crayons in which your kids are not interested anymore and convert them into colorful and attractive candles. Follow the tutorial as giving below and make a new handmade decorative thing for your home which can also be a great gift.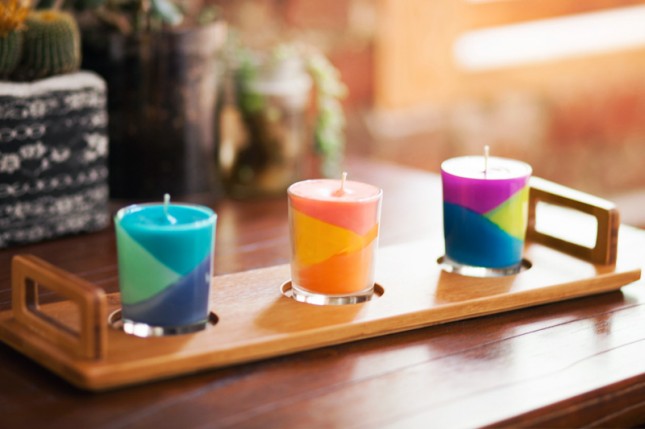 Things required to make Crayon Candles:
– Crayons
– Wax
– wicks
– Paper cups/sticks (for mixing)
– Small glass container (using which you want to make a candle)
Steps to follow to make them:
– Place a candle wick in a container using little amount of melted wax.
– Put broken crayons above the wax filled cup and microwave it for two minutes. Put different color crayons in different cups.
– After it, stir well and pour in the candle holders as shown in below image.

– Combine different colors in one holder to make attractive patterns.
– Put another layer of color when first layer is dry.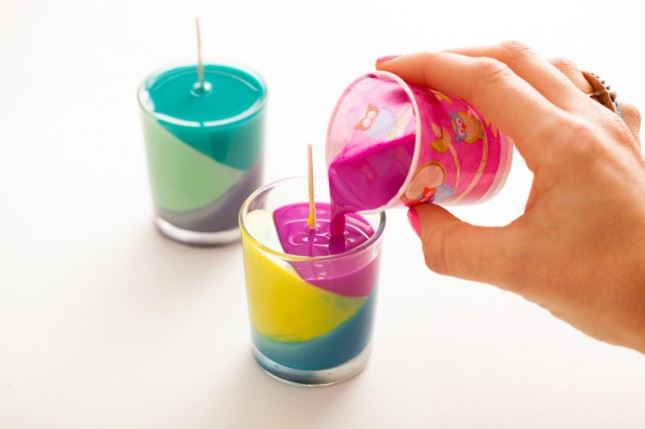 – After adding two to three layers let it dry for sometime (5-6 hours) before lighting them up else they will melt quickly.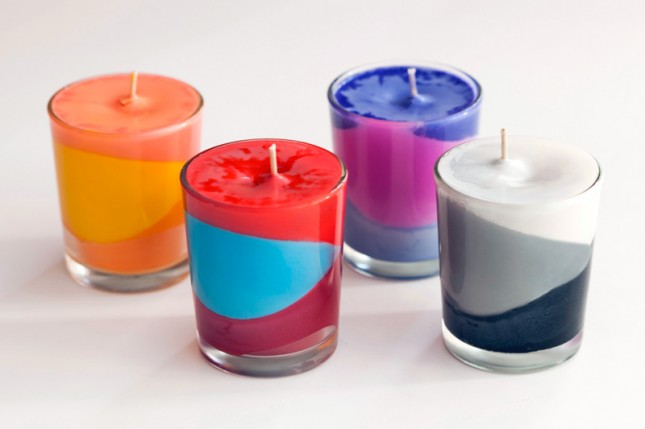 Detailed Tutorial: brit.co
Like our post? Please leave a comment below.. they inspire us..